Treasure Hunt Edinburgh will take you on a fab route around the city, spotting clues and following treasure maps, all at your own pace.
A different way to see Edinburgh
A treasure hunt is more like a game than a traditional tour. You have to follow treasure maps, solve cryptic clues and keep your eyes peeled to find the answers.
You'll have some banter with our friendly pirate Captain Bess. She'll put you in your place if you get too many answers wrong!
Take your time, go at your own pace
You can start when you like, there's no fixed start time. You can even finish the next day if you get stuck in a nice pub!
Fancy stopping for some food? Great plan! Take it at your own pace. Look out for quality pubs and good restaurants along the route.
Play on your own terms. It's just you and your team, like a private tour.
Great way to see Edinburgh"

The format is nice and informal and you can take it at your own pace. Highly recommended for 1st time visitors and the seasoned Edinburgh visitor too!
Start playing in 60 seconds
It's all on your phones, there's nothing to print or collect.
Book online and you'll get a link to start your game straight away.
You can rearrange or cancel
We're flexible. If your plans change or you can't make it to Edinburgh, play another day or cancel for free.
You'll see the best of Edinburgh 🧭
No spoilers! You'll see the main areas like the Royal Mile, but the real fun is searching for clues and spotting things all around you in the city.
A unique way of exploring Edinburgh"

A fun and different way of exploring the nooks and cranny's of the city while discovering little things you might normally miss.
Edinburgh Castle - perched atop an extinct volcano, you'll marvel at this incredible fortress.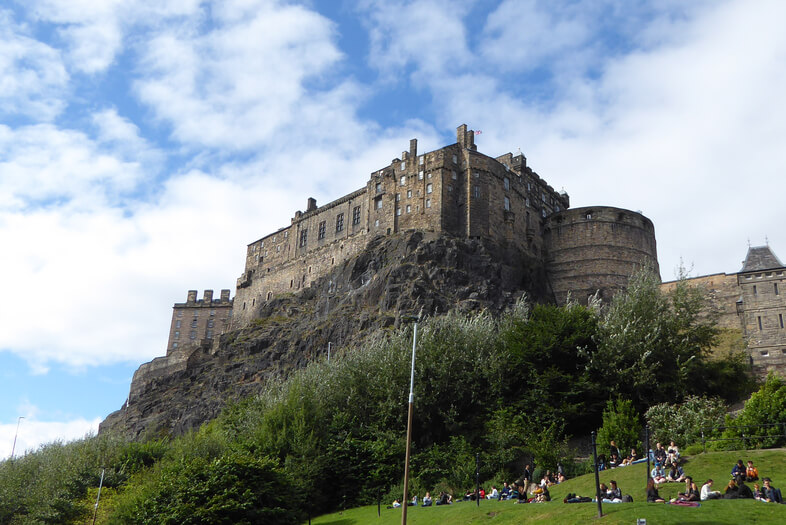 St Giles' Cathedral - this stunning church boasts incredible architecture and wonderful stained glass windows.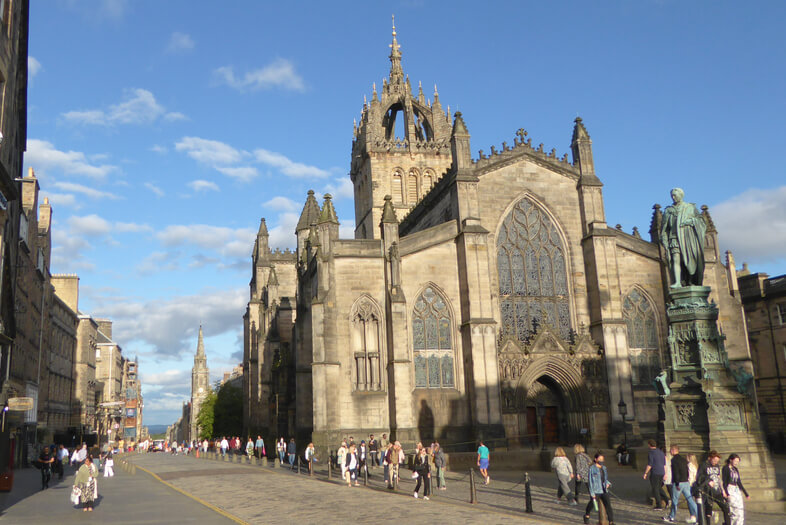 The Mercat Cross - an important spot from which public proclamations would be made for all to hear!
National Museum of Scotland - this distinctive Victorian museum and its striking new building house extensive collections.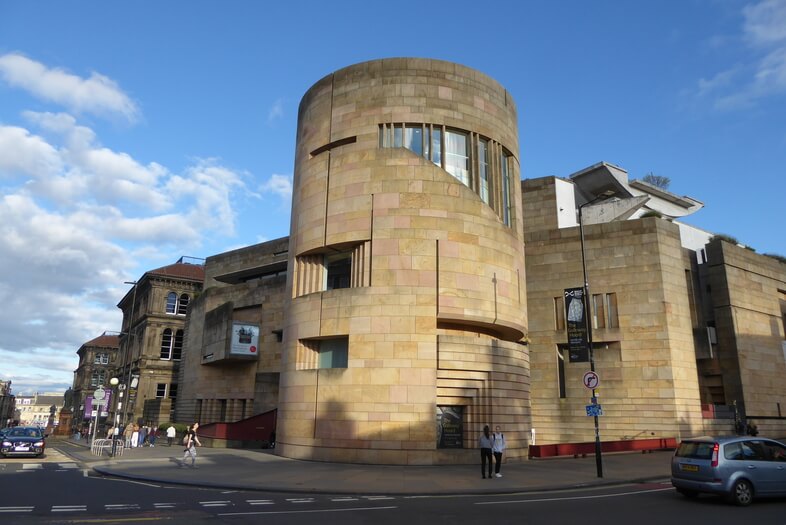 McEwan Hall - the marvellous graduation hall of the University of Edinburgh.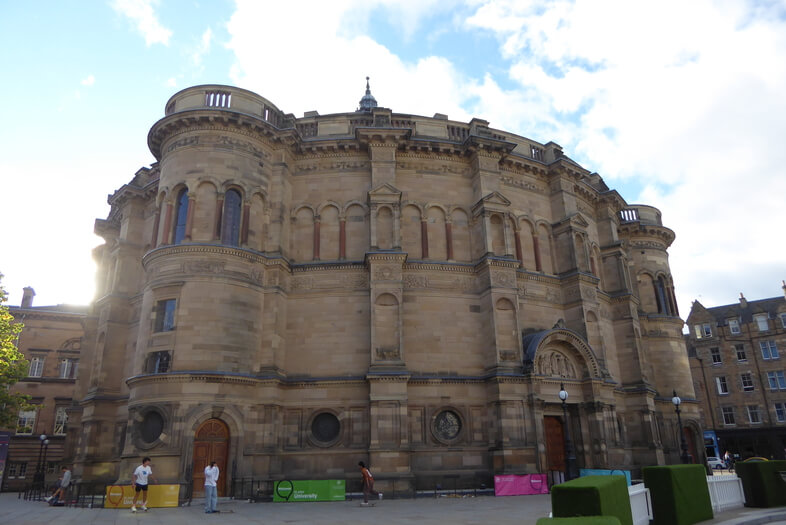 Royal Mile - the heart of Edinburgh's old town, you'll explore the finest section of this famous stretch.
Greyfriars Kirk and graveyard - a peaceful and beautiful graveyard, complete with graves that inspired JK Rowling!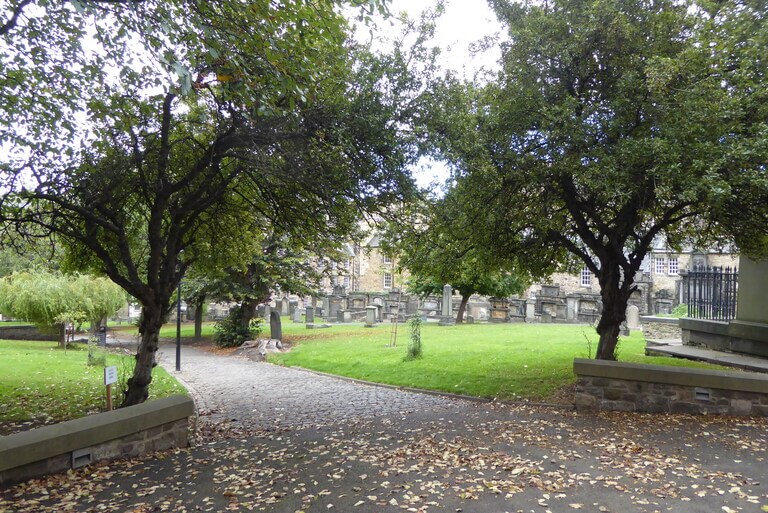 Grassmarket - a picturesque market square right in the heart of the Old Town.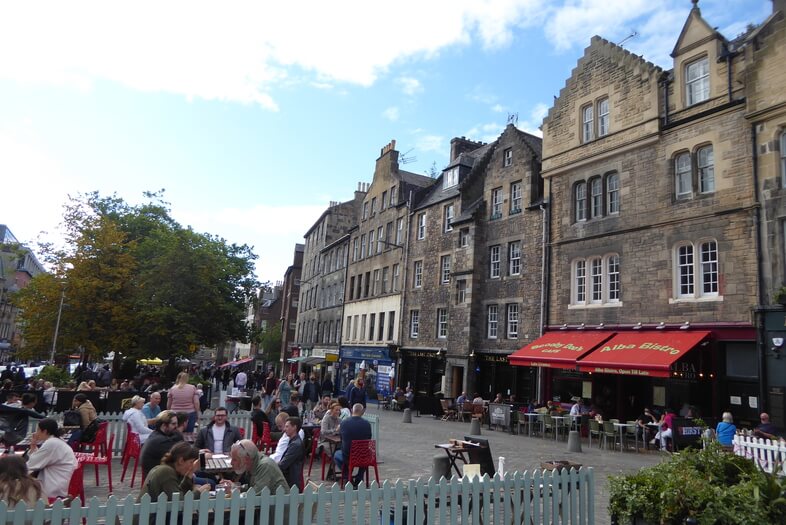 By the end, you'll have a great overview of Edinburgh's Old Town. You've probably spotted a pub you'd like to revisit!
What if it rains?
If it's patchy rain, you can pop into a pub along the route: the treasure hunt is flexible.
If it's really bad you can play a different day. Or you can start one day and finish the next.
If it's really pouring and you don't fancy wading along the Royal Mile, we'll give your money back, even if you've started.
Will it be too difficult?
Don't worry! The treasure hunt has some tricky clues, but if you get stuck you can ask for a hint.
We make sure you don't get completely stuck, ambling endlessly along Lawnmarket...
Will I have fun if I'm from Edinburgh?
Yes! You already know the city, but we bet you'll notice things you've walked past a hundred times before.
We've worked hard to find the less-obvious stuff - beyond the typical blue plaques - and some interesting stories and anecdotes. You're going to have a great time!
Is it suitable for kids?
The game is designed for adults and curious kids aged 8 and up.

Younger ones are welcome though you may have to help by interpreting the clues and Captain Bess' pirate speak.
The whole route is pushchair friendly, avoiding steps or showing step-free alternative routes.
We're a family of four with a 13 year old and a 11 year old. Mum was map reader, dad reminded kids about clues, and kids were hunting for clues."
A great treasure hunt and walking tour of the city."

Even though I'm local I still learned lots as we made our way around all of the clues. Very interactive and you can take it at your own pace. Ideal for older kids and friends.
Will it be too physical?
It's 2½ miles walking but there are lots of places to rest. There are good pubs, cafes and restaurants along the way.